Micro Greens –
A micro green is a tiny vegetable green that is used both as a visual and flavor component or ingredient primarily in fine dining restaurants. Fine dining chefs use micro greens to enhance the beauty, taste and freshness of their dishes with their delicate textures and distinctive flavors. Smaller than "baby greens," and harvested later than "sprouts," micro greens can provide a variety of leaf flavors, such as sweet and spicy. They are also known for their various colors and textures. Among upscale markets, they are now considered a specialty genre of greens that are good for garnishing salads, soups, plates, and sandwiches.
Edible young greens and grains are produced from various kinds of vegetables, herbs or other plants. They range in size from 1" to 3" including the stem and leaves. A micro green has a single central stem which has been cut just above the soil line during harvesting. It has fully developed cotyledon leaves and usually has one pair of very small, partially developed true leaves. The average crop-time for most micro greens is 10–14 days from seeding to harvest.
Ordering – 
We are growing our own micro greens – all-natural, organic. We'll be adding more varieties soon!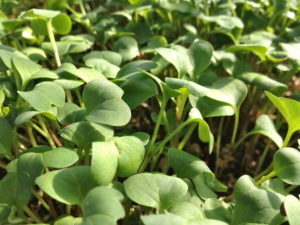 Alfalfa – Nutty and Mild, full of Nutrients.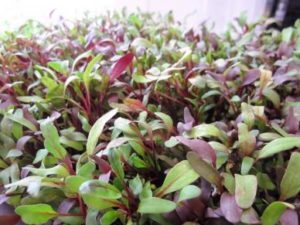 Beets – Lofty red leaves, red stems. Earthy, spinach-like flavor. Organically grown.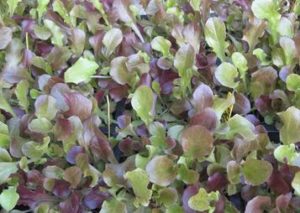 Red Rubins Basil – Sweet spicy flavor. All purple leaves with light purple stems. Use as a colorful garnish on top of desserts or to add robust flavor and visual interest to summery cocktails.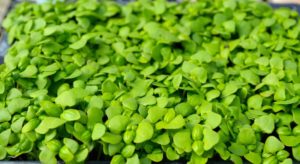 Genovese Basil – Shiny green leaves, sweet spicy flavor. Medium green leaves and stems. Excellent for adding lots of flavor to Italian dishes and more delicate, visually, than chopped, full-size basil leaves.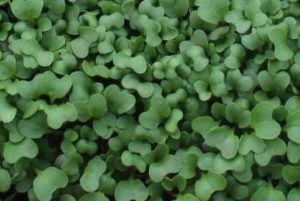 Broccoli – Healthy and spicy.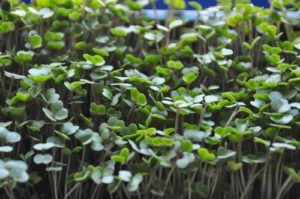 Buckwheat – Mild lettuce-like flavor. Green heart-shaped leaves, pinkish stems.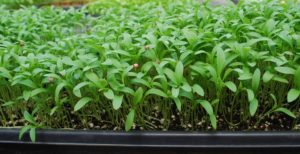 Cilantro – Intricate green leaves, cilantro flavor. Medium-green leaves and stems. A more elegant way to add cilantro flavor to Mexican dishes than chopping up full-size leaves.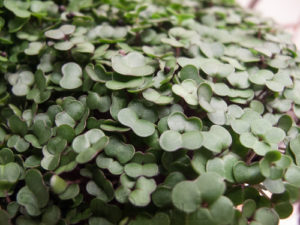 Red Russian Kale – Mild flavor. Dark blue-green, serrated leaves outlined in pink. Textured leaves with purple stems. Mild spiciness.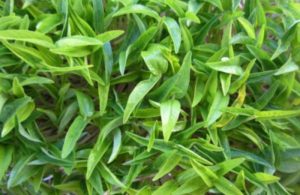 Mung Beans – Crunchy and Mild.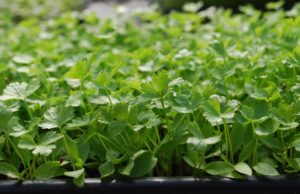 Parsley – Intricately lobed leaves with mild parsley flavor.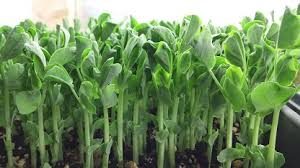 Pea – Dark green leaves, mild pea flavor.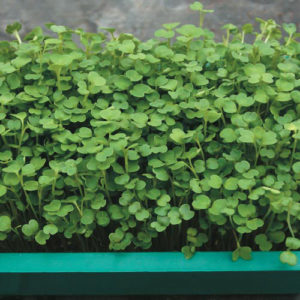 Triton Radish – Triton has purple stems, light-to-medium green cotyledons, and a spicy radish flavor.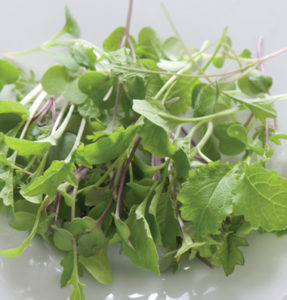 Mild Micro Greens Mix (This mix of mildly flavored brassicas contains Mizuna, Cabbage, Kale, and Kohlrabi. Mostly green with a touch of red. Varieties are subject to change depending upon availability.) and a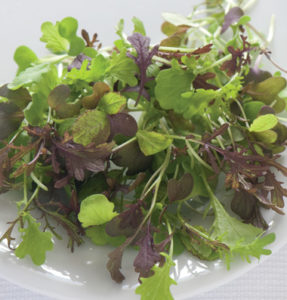 Spicy Micro Greens Mix (A colorful blend of red and green mustards with various textures. Spicy flavor pairs well
with the Mild Micro Mix. Varieties are subject to change depending upon availability.) We will be adding more variety as we grow our micro greens business. We plan to supply as many micro greens as possible on a daily basis. We would like to serve restaurants as well as individuals.
How To Order –
Contact me for pricing and availability. Contact Me!