This looked so good, I had to put this recipe on my site too!! Thanks hunny (Kim Waggoner)!
Fresh Summer Salad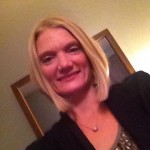 I love summertime. It means I get to eat lots of fresh foods. I made this salad today. I didn't really measure and the ingredients can change each time I make it. Here's what this one contains.
Diced tomatoes
Chunks of fresh mozzarella
Avocado
Basil
Olive oil
Salt and pepper

I may also add in onions and black olives. It's best chilled in the fridge for a few hours. Makes a great side dish!
Or add grilled chicken to make it a meal.
From KimWaggoner.com