You Can't Get All The Nutrients You Need From The Food You Eat
This is a follow up post to "Why Do We Need Supplements Even If We Eat Healthy?" This is a comparison of how much you would have to eat to get the same amount of nutrients in one Shaklee Vitalizer Strip!
I have never felt better than when I've been taking my Vitalizer! I have more energy, I'm more alert and I just FEEL BETTER!
Vitalizer From Shaklee Video
VitalizerTM is supplementation made simple. Our unique, clinically supported solution packs essential nutrition into a convenient, everyday, go-anywhere Vita-Strip®. Designed to enhance absorption, Vitalizer provides vitamins, minerals, antioxidants, omega-3s, and healthy probiotics—all in one convenient Vitalizer Vita-Strip®.
We all have different needs—and there's a custom Vitalizer formulation just for yours:
Men*
Heart health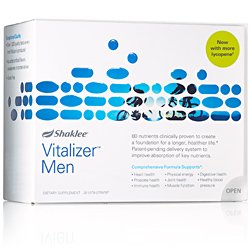 Prostate health
Immune health
Physical energy
Joint health
Muscle function
Digestive health
Healthy blood pressure
Women*
Bone health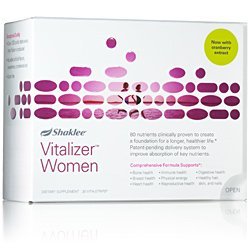 Breast health
Heart health
Immune health
Physical energy
Reproductive health
Digestive health
Healthy hair, skin, and nails
Gold* (for those 50+)
Healthy aging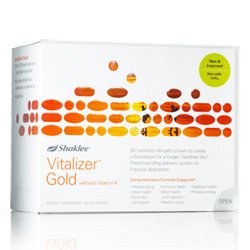 Heart health
Bone and joint health
Immune health
Brain health and cognition
Healthy vision
Digestive health
Physical energy
(Available with or without vitamin K)
Every Vitamin + Minerals Your Body Needs
Bio-optimized nutrients for optimum absorption
High potency to fuel your body's most vital functions
100% or more of the Daily Value of all vitamins
All eight essential B vitamins, including biotin
Higher levels of vitamin D3, the most potent form of vitamin D
Most Powerful Antioxidant Spectrum*
Helps protect cells, tissues, and organs against aging*
Superior protection against free radical damage*
Full-spectrum vitamin E from all eight natural forms
26 antioxidants working together to augment your body's antioxidant network*
All 7 Omega-3 Fatty Acids
Help reduce the risk of heart disease**, also promotes brain and joint health*
High potency EPA and DHA
Ultra-pure, pharmaceutical grade
Contains natural fish oil derived from small, cold-water fish
Guaranteed Superactive Probiotics
Support healthy digestion and immunity*
Extensively studied active cultures
Patent-pending delivery system
The Shaklee Difference
Vita-Lea® Advanced Multivitamin: Dissolves in less than 30 minutes in the stomach designed to enhance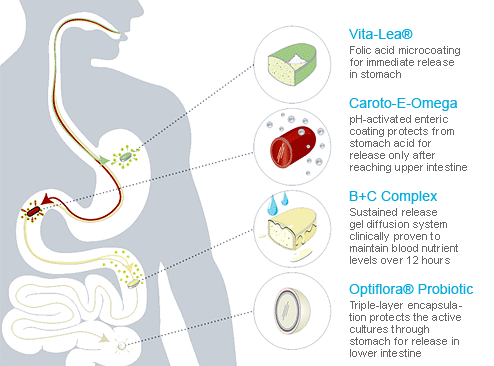 absorption of folic acid from the patented microcoating.
Caroto-E-Omega: Enteric coating helps reduce fishy aftertaste by delivering omega-3 fatty acids, carotenoids, vitamin E and other fat soluble nutrients to the upper intestine.
B+C Complex: Provides up to 198% greater absorption of B vitamins over 12 hours, as shown in a clinical study through sustained release delivery to the small intestine.
Optiflora® Probiotic: Delivers healthy microflora to the lower intestine through our triple-layer encapsulation technology, protecting them from stomach acid.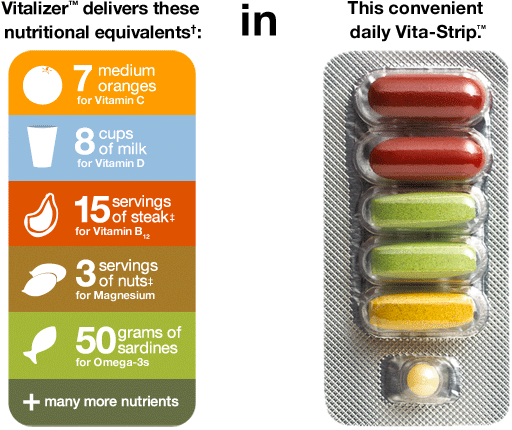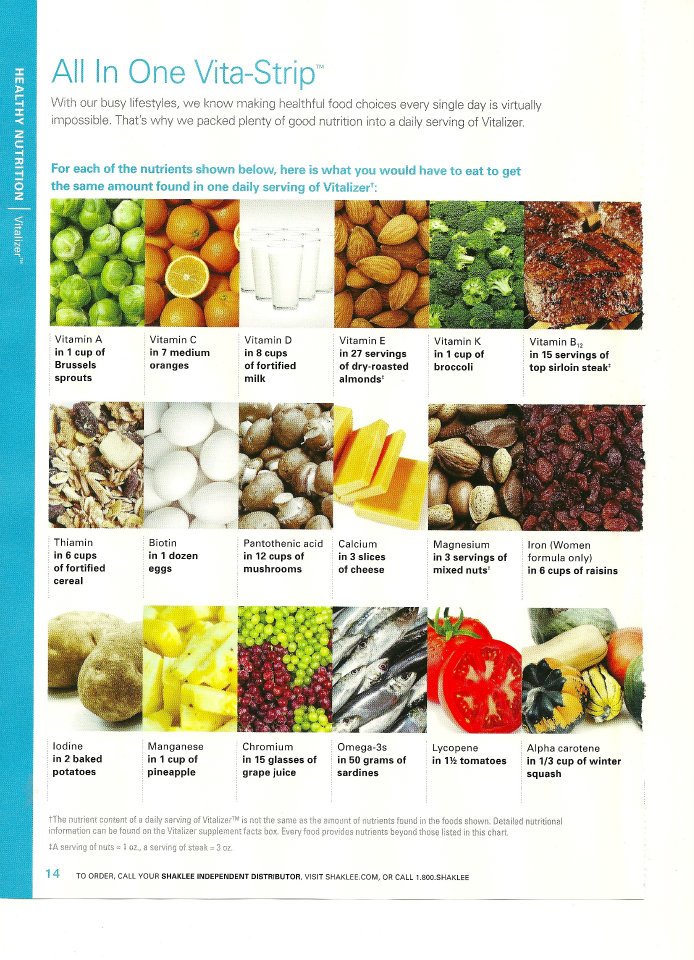 * These statements have not been evaluated by the Food and Drug Administration. These products are not intended to diagnose, treat, cure or prevent any disease.